Major Feature Releases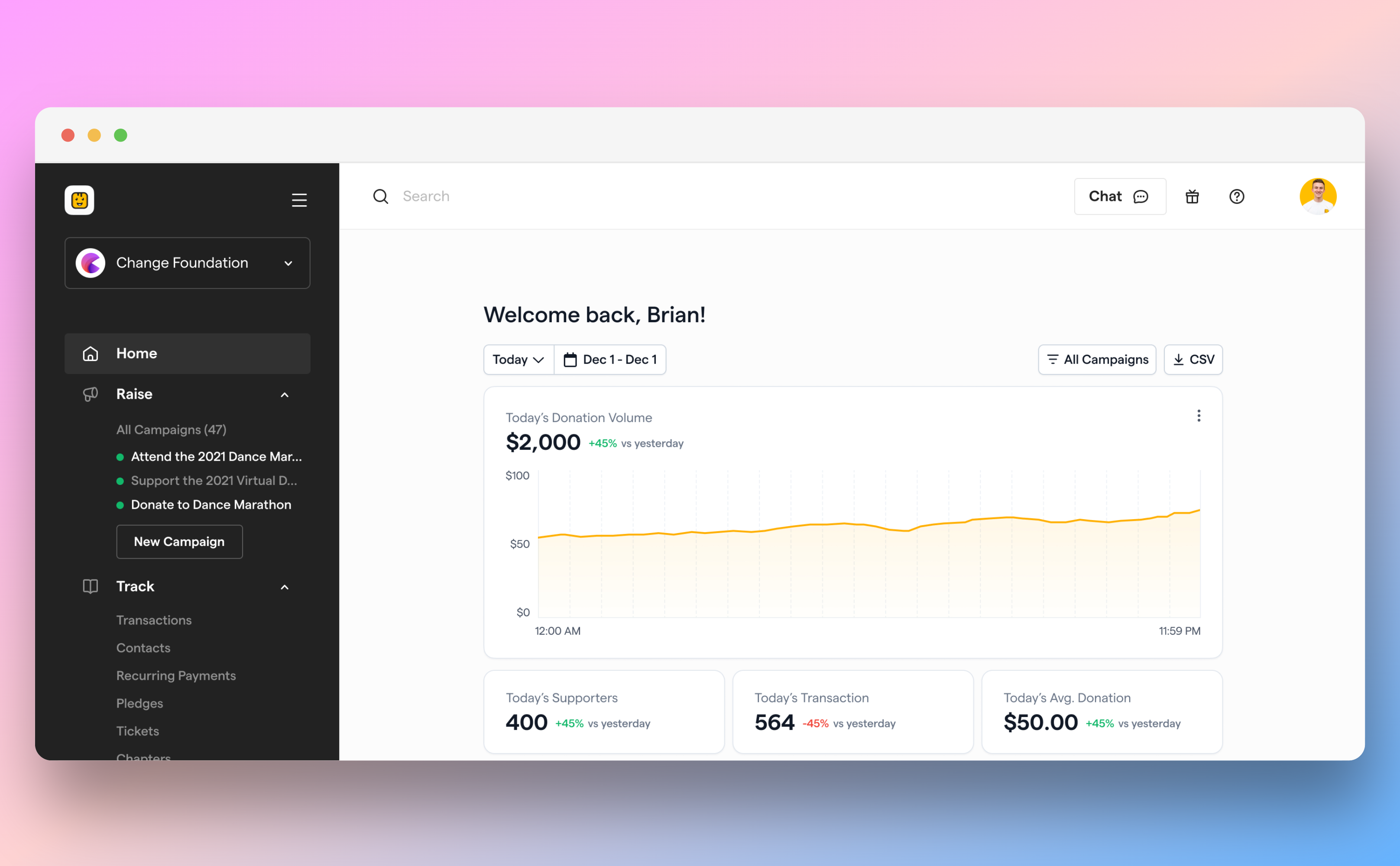 We've made a number of improvements to the
home tab
on the dashboard in Givebutter.
Updated the onboarding flow for new accounts.
Added advanced reporting that allows filter donation activity by date and campaign. Additionally, the donation volume chart and cards show you the percentage change compared to the previous time period.
Made it easier to setup a Givebutter Element from the dashboard.
We've also rolled out updates to a number of other features within Givebutter:
Live display can now display on screens with a minimum size of 900px by 600px.
Added unsubscribe filter to SMS.
Draft messages in Engage will now show the estimated number of recipients.
Admins and donors will receive a notification every time someone comments on an activity in a campaign supporter feed.
Auctions
You can can now click "View" from the

Auction Item

details page to open up the public-facing auction item page in a new tab.
QR codes for Auction Items can be exported. You can export QR codes only or QR codes & item details.
An auction can be deleted or canceled. If an auction has received no bids, you can delete it. If the auction has received one or more bids, you'll be able to cancel the auction. Any items that have already ended and have a winner will be marked as won.
Bids that are disqualified will no longer show on the bid history feed for an auction.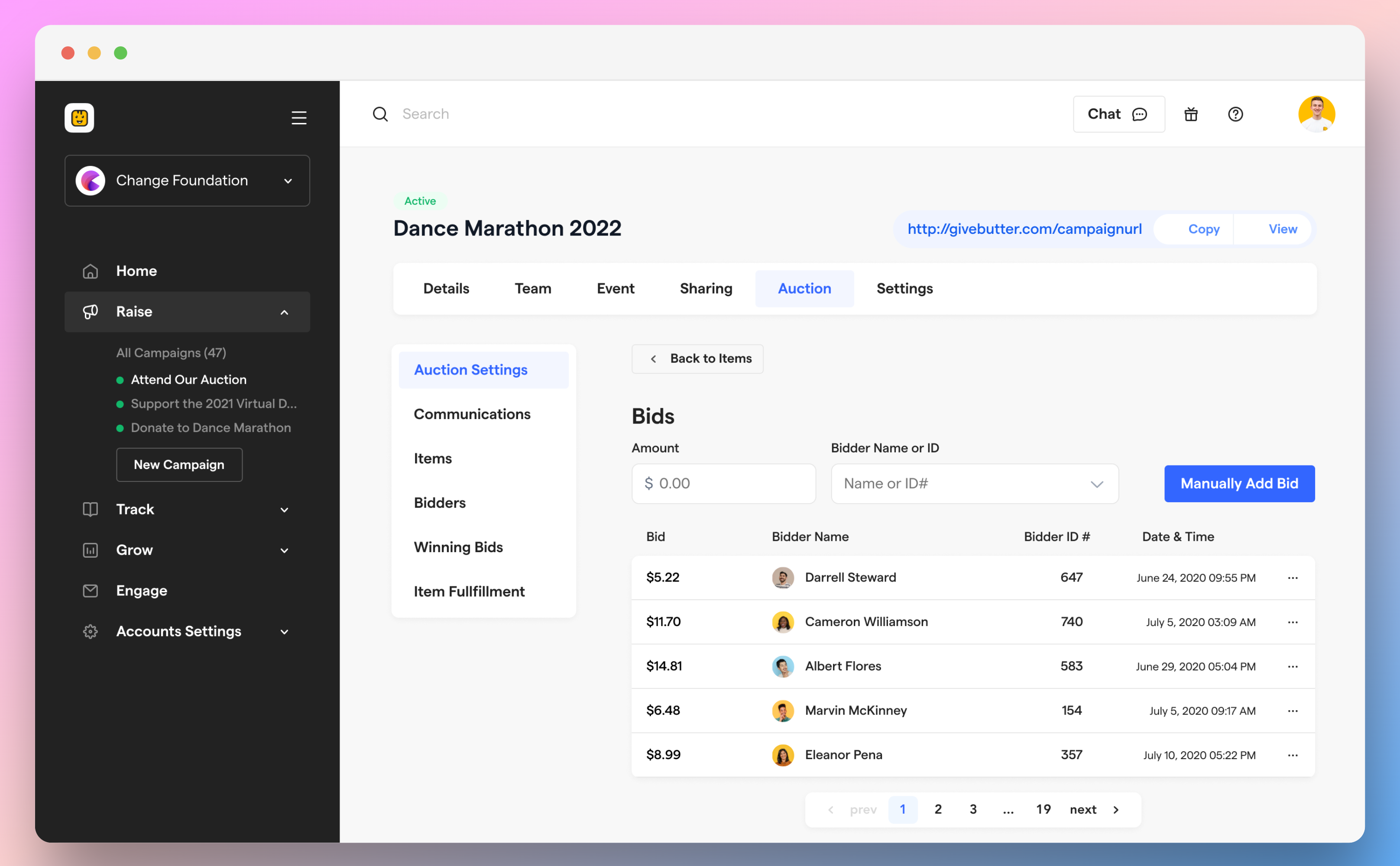 You can now add a manual bid on behalf of a registered bidder. You can do this from the

Auction Item

details page on the auctions dashboard. The amount entered will be the current bid amount for that bidder.