Givebutter is WAIVING platform fees for the next two months 💛
We are so excited to announce that Givebutter is officially waiving platform fees for all new and existing users from June 1 - July 31.
Read the full announcement.
Along with waiving our platform fees, we've added a handful of new settings to your dashboard so that you have more control over the tips and fees shown to your supporters.

🤩 Redesigned Team tab
- We've redesigned our Team tab and added new features to help manage your peer-to-peer fundraising campaigns.
🥅 Manage member goals and stories
- Now you can edit and assign goals for each team member on your campaign.
🆒 Multi-team fundraising
- Utilize our new multi-team fundraising feature to create teams on your campaign. Allow members to join teams, create their own teams, and manage everything from your dashboard.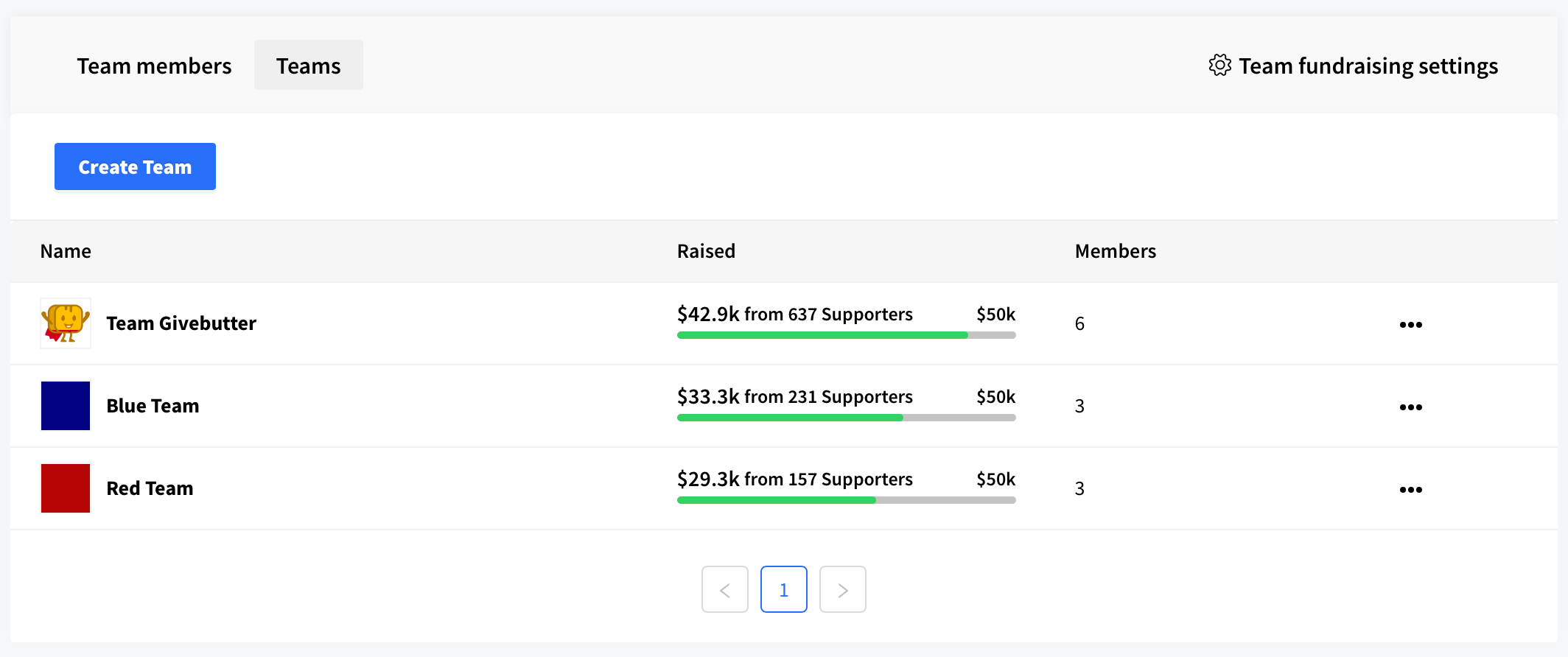 🏆 Team data export
- We've added a new way to export your team member and multi-team data to a CSV.

🎨 Account level theme color
- You've always been able to customize the theme color on your Givebutter campaigns independently. Now you can do so on the account level. All new campaigns will automatically inherit this theme color.
💌 Manage email notifications
- By default, Givebutter sends automated email notifications when you receive a new donation. You can now turn this off in the Notifications section of your campaign settings.

👓 Clearer payout info
- We've heard your feedback, and have improved the way we display payout and campaign balance information.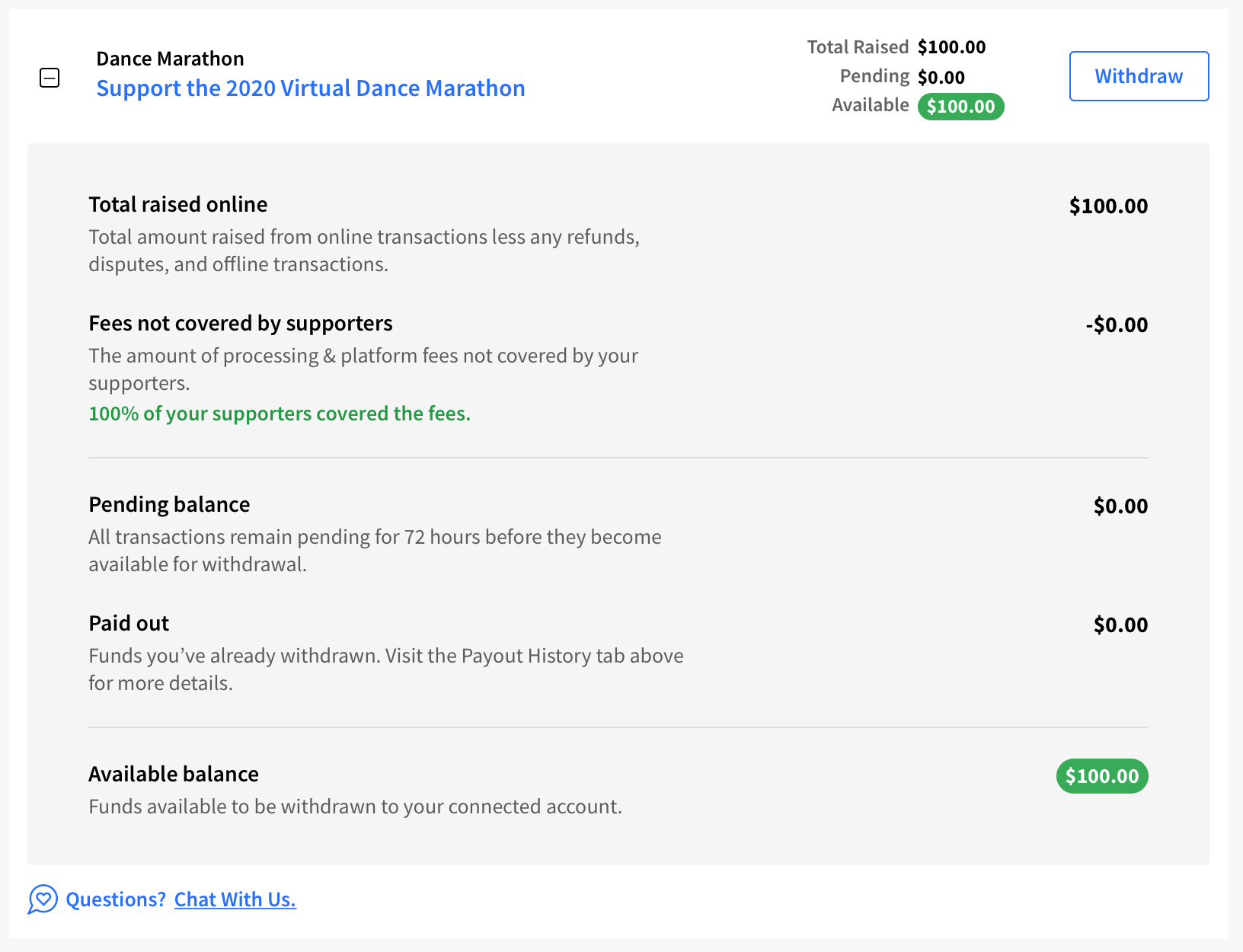 🚫 Cancel recurring donations
- Need to cancel a recurring donation? Now you can, directly in the Recurring Payments tab of your dashboard.
🔢 Recurring donation stats
- We've added some new aggregate statistics about your total recurring donations.

❌ Delete offline donations
- You can now delete offline donations from the Transactions tab of your dashboard.
🔐 API access out of beta
- We've opened up our API for public use and have added a new section in the Integrations tab of your dashboard to get started.

We are working on a completely redesigned Giving Hub, which is now officially in Beta. For an early sneak peek, you can check out our
Dance Marathon demo account
. Interested in getting early access? Send us a message!