We have not one but two new integrations to share with you!
💰
Double the Donation
- Increase the impact of your campaigns with employer-match functionality.
🐵
Mailchimp
- Have better connections with your donors by building an audience through a custom subscription call to action.
You can find both of them in the Integrations tab of your
Dashboard
.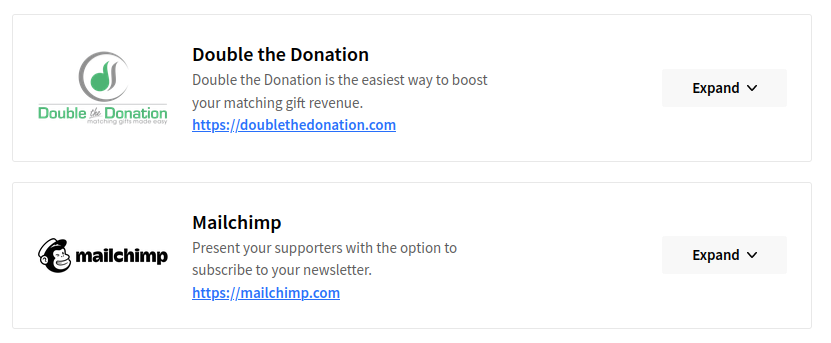 We have added a native integration between Givebutter and Double the Donation. Nonprofits using 360MatchPro will be able to seamlessly embed matching gift search functionality in their donation forms with the flip of a switch. If you're interested in using Double the Donation to increase fundraising with corporate gift matching,
sign up here
.
Once you have connected your 360MatchPro account, donation forms will have an optional field for a donor to provide their employer. If provided, match-eligible donors will receive an email from Double the Donation containing steps to getting their donation matched by their employer.
When applicable, the donation form's confirmation page will have a direct link for donors to begin the process of getting their donation matched.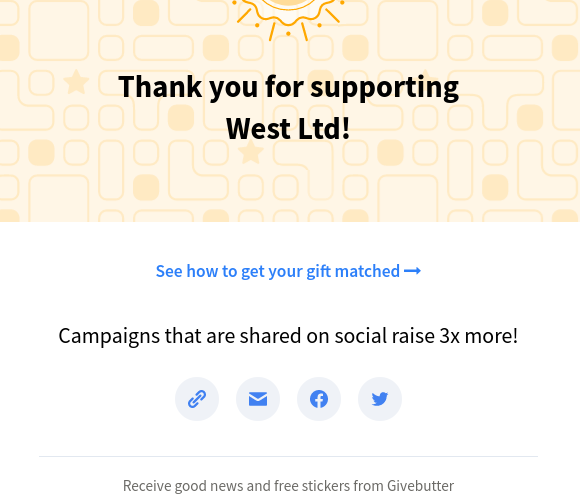 This Mailchimp integration is part of our continued effort to provide
Pro and Premium
customers with custom branding options. The Mailchimp integration allows you to replace the default Givebutter "subscribe" section, located on the donation form's confirmation page, with your own Mailchimp newsletter. Alternatively, you may remove it altogether.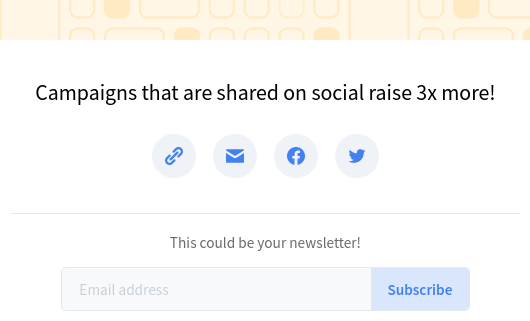 To use this feature requires two steps:
Integrate with Mailchimp from the Integrations tab in your Givebutter Dashboard. To do this you'll need a Mailchimp API key and the Audience ID of the audience you'd like donors to subscribe to.
Enable "Custom Branding" in the "Branding" tab of your account settings. You'll then be able to set your new "Post-Gift Newsletter" setting to the "Use my Mailchimp list" option along with a call to action message.
See our
help center article
for a full, in-depth walkthrough of setting up and using your Mailchimp integration.