Givebutter's Supporter Feed has been a (Butter) Fam Favorite for years. With its focus on building community, the Feed allows supporters of your campaign to engage with your cause, and each other, in a fun and organic way. Today, we are overjoyed to bring you a
brand new
version of the Supporter Feed to enhance the giving experience even more.
🎨 Fresh design
- We went Picasso on this one! The new Feed features a fresh design that looks and feels delightful to use.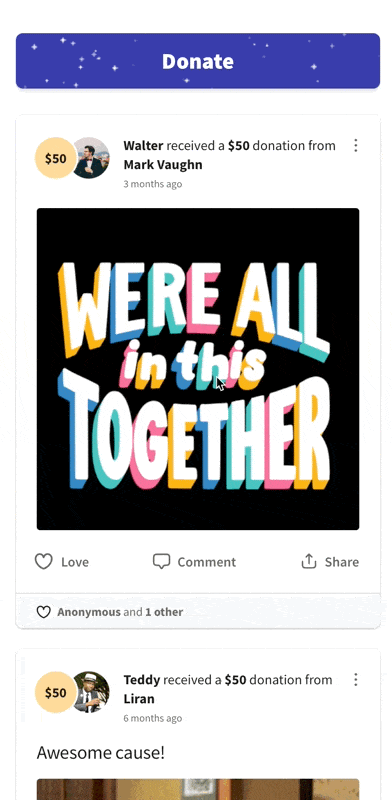 📝 Dynamic activity text
- The new Feed will now dynamically display text based on the support type of a supporter. Did they make a donation? Purchase a ticket? We'll show the correct message every time.
🔁 Recurring donations & Dedication
- Now, when a supporter makes a recurring gift or dedication, that'll be displayed on the Feed.
💛 Hearts are more fun than ever
- What's more fun than giving love? With a cool new animation, leaving a heart is more fun than ever.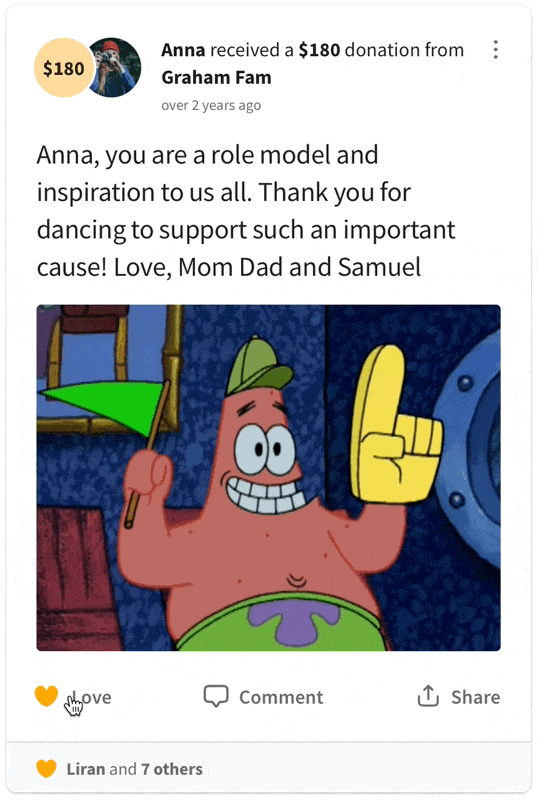 💬 Comments
- Yes, you read that right! You can now comment on Activities (donations, tickets, etc.) in the Supporter Feed. GIFs, emojis, and all.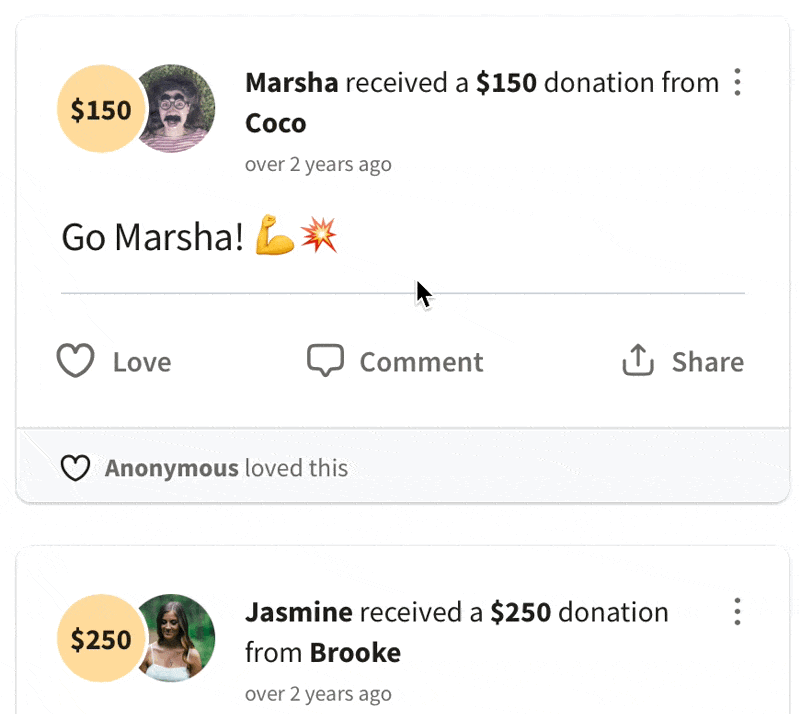 👯‍♀️ Sharing
- Activities in the Feed are now shareable. Visiting the link will pin the Activity to the top of the Feed.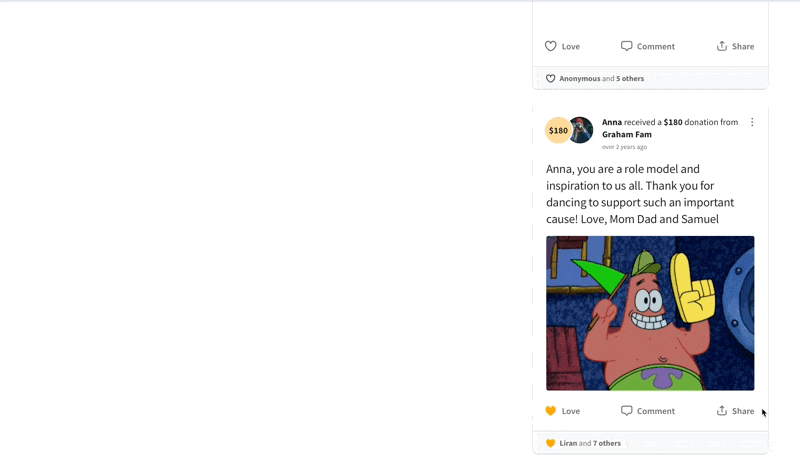 🥅 Goal Milestones
- If you have a goal on your campaign, we'll automatically post an update to the Feed when you reach a milestone of 25%, 50%, 75%, and 100%.
📱 Infinite Scroll
- No more clicking "Load more" when you reach the bottom of the page.
❌ Hiding
- Admins and Editors can hide Activities in the feed directly from the page.
🔴 Real-time Goal Bar
- The goal bar now updates in real-time, as new donations come in. You no longer need to refresh the page to see the latest amount of money raised.