When running a team-fundraising campaign on Givebutter, team members have always been able to invite their friends and family to support and donate using our
Automated Donor Invite
feature. However, this feature was limited to email. Today, we're excited to announce we've extended this feature to include SMS invites: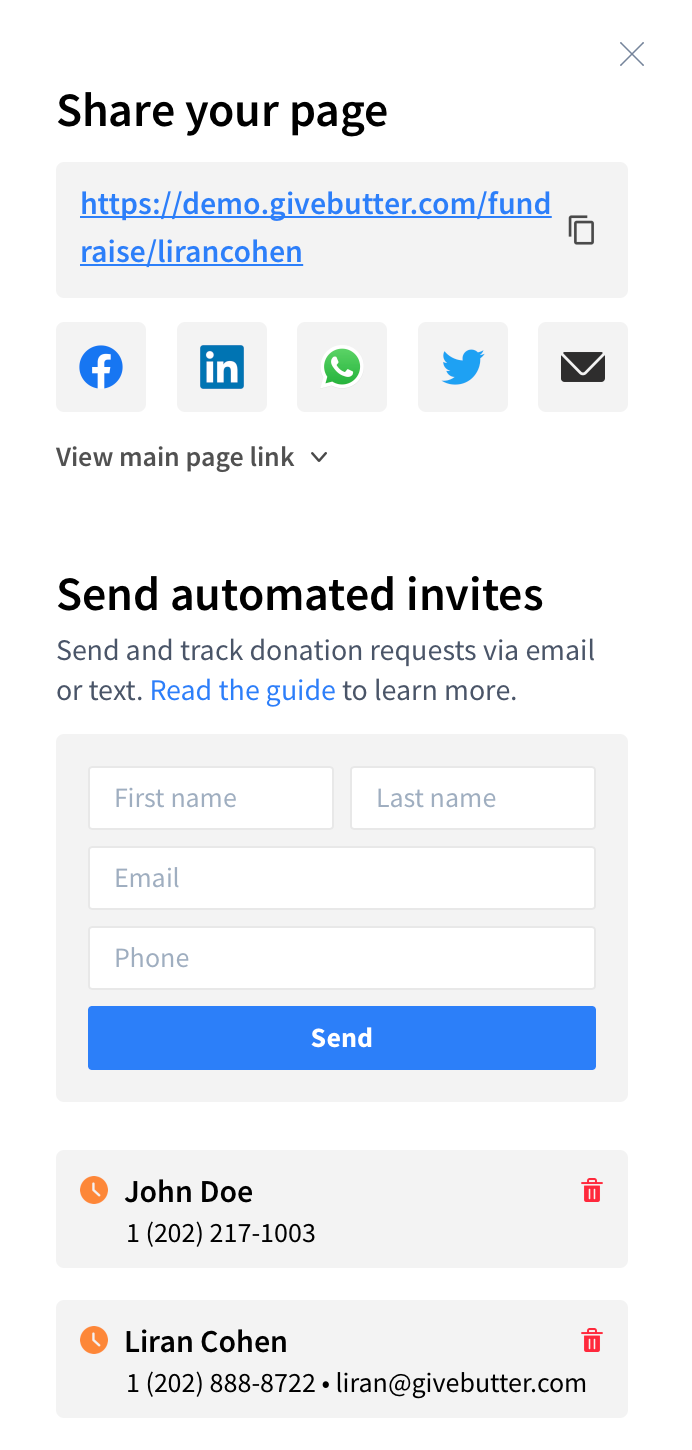 Recurring Donation Frequencies (beta)
🙌 Additional frequencies
- One of the most highly requested features is finally here (in Beta). You can now add Quarterly and Yearly billing options to your recurring donation forms.
🔃 Set a default frequency
- Want to make Monthly the default option on your campaign? Now we can do so as well.
🙈 Hide the one-time option
- Don't want to accept one-time donations? We are now able to hide that option.
Funds / Designations (beta)
💰 Account-wide funds
- Often times you may want to give donors the option to designate their donation to a certain fund. With this new feature, donors can select from a list of funds to credit their donation towards.
🤩 Default fund
- Set a fund to be the default fund for your campaign and allow donors to modify this if they want to.
🙈 Hide fund selection
- You might be running a campaign entirely for a specific fund and would like every donation to be credited to that fund. Combining this feature and the "Default fund" feature above gives you the flexibility to apply all donations on a campaign to a specific fund.
As a reminder, features in beta are limited to Pro customers until they are fully released. If you are a Pro customer and would like to enable this, please contact us.
🖋 Custom donation button text
- You can now customize the "Donate" button on your campaign. Visit the Dashboard to choose any text you'd like for your button.