🤑 Venmo Desktop Donations
Donors can now select Venmo as a payment method when visiting campaigns via a desktop, scan a QR code on their mobile device, authorize Venmo, and finish the check-out process on the Desktop immediately.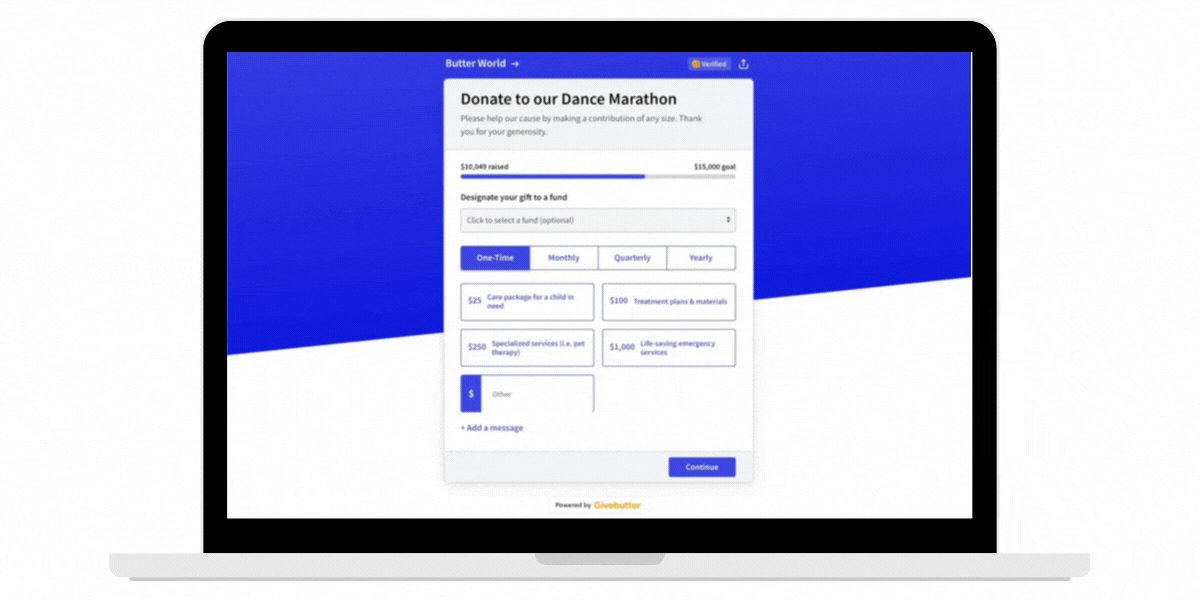 All fundraisers on Givebutter have Venmo automatically built-in as a payment option for donors, with no initial setup necessary. You do not need to link a Venmo account. Venmo donations will be treated like any other donation on Givebutter and can be withdrawn directly from your Givebutter dashboard along with all additional funds raised.
Click here
to learn more.
Tags are a powerful, lightweight way to organize your Contacts, and they've just gotten a massive upgrade. We now support multi-contact selection and the ability to bulk add and bulk remove tags in the Contacts tab. Select multiple contacts and add/remove tags or simultaneously create a new tag to apply to your selection. Learn more about leveraging tags
here
.
🚧 Bug Fixes & Improvements
Improved image size recommendations in the dashboard
Added ability to disable anonymous comments on the supporter feed
Fixed an issue where Contact search persisted to Engage Step 1
Fixed a text-overflow issue on the Engage splash screen
Fixed an issue related to importing Contacts
Fixed an issue where Engage unsubscribe percentages weren't updated
Fixed an issue where imported plans would not process in some cases
Fixed an issue where plans would show the wrong processing date in the dashboard
Fixed an issue where Event timezone was incorrect on Giving Hubs
Fixed an issue that allowed commas in the Engage sender name
Fixed an issue where ticket and contact filter weren't applied to exports
Fixed an issue where Engage sender names were always forced into an uppercase letter