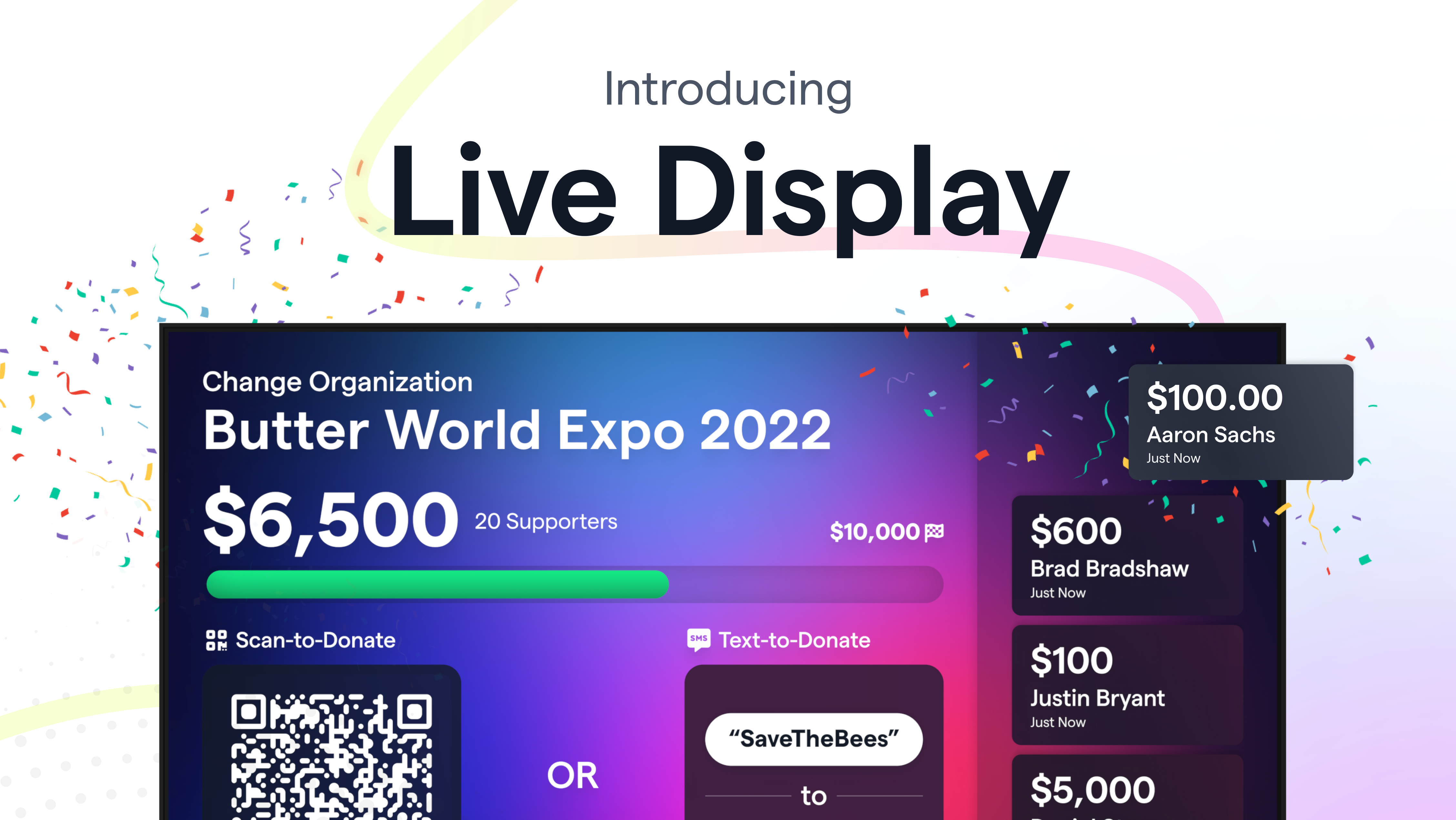 With in-person events ramping back up, we now have a way for you to bring the excitement of your campaign to in-person events using our new
Live Display
feature. Showcase your campaign's progress on the big-screen and watch your totals and supporter feed update in real-time as gifts are made. Did we mention that there's confetti?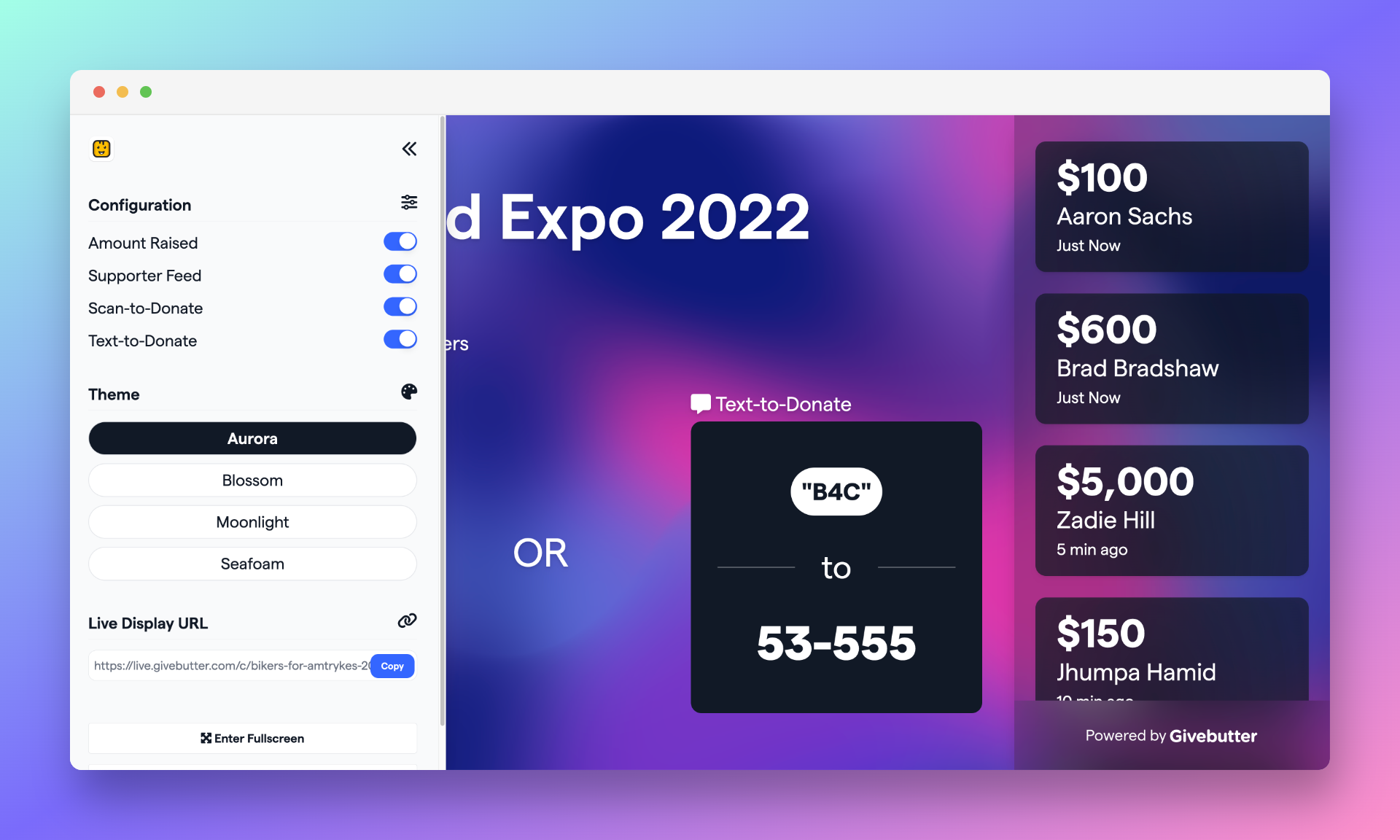 Displays the total amount raised and number of donations your campaign has received.
If you have a goal set on your campaign, this will also be displayed.
These stats will increment in real-time as donations are made to your campaign.
Donations are displayed as they're made to your campaign.
Donation cards include donation amount, donor name, and how long ago the donation was made.
Donors who give anonymously will not have their name displayed publicly.
Donors who hide their donation amounts will not have the amount shown.
Donors can scan the QR code using their phones to access your campaign page directly.
Donors can text your campaign's keyword to directly access your page or event.
Requires accounts to have Text-to-Donate enabled on their accounts. You can learn how to do this here.
Choose one of our four themes when setting up Live Display
Aurora
Blossom
Moonlight
Seafoam