The moment you've all been waiting for...we're excited to announce that custom fields are now available in beta and are included in our Base FREE plan. With custom fields, you can collect additional information from your supporters.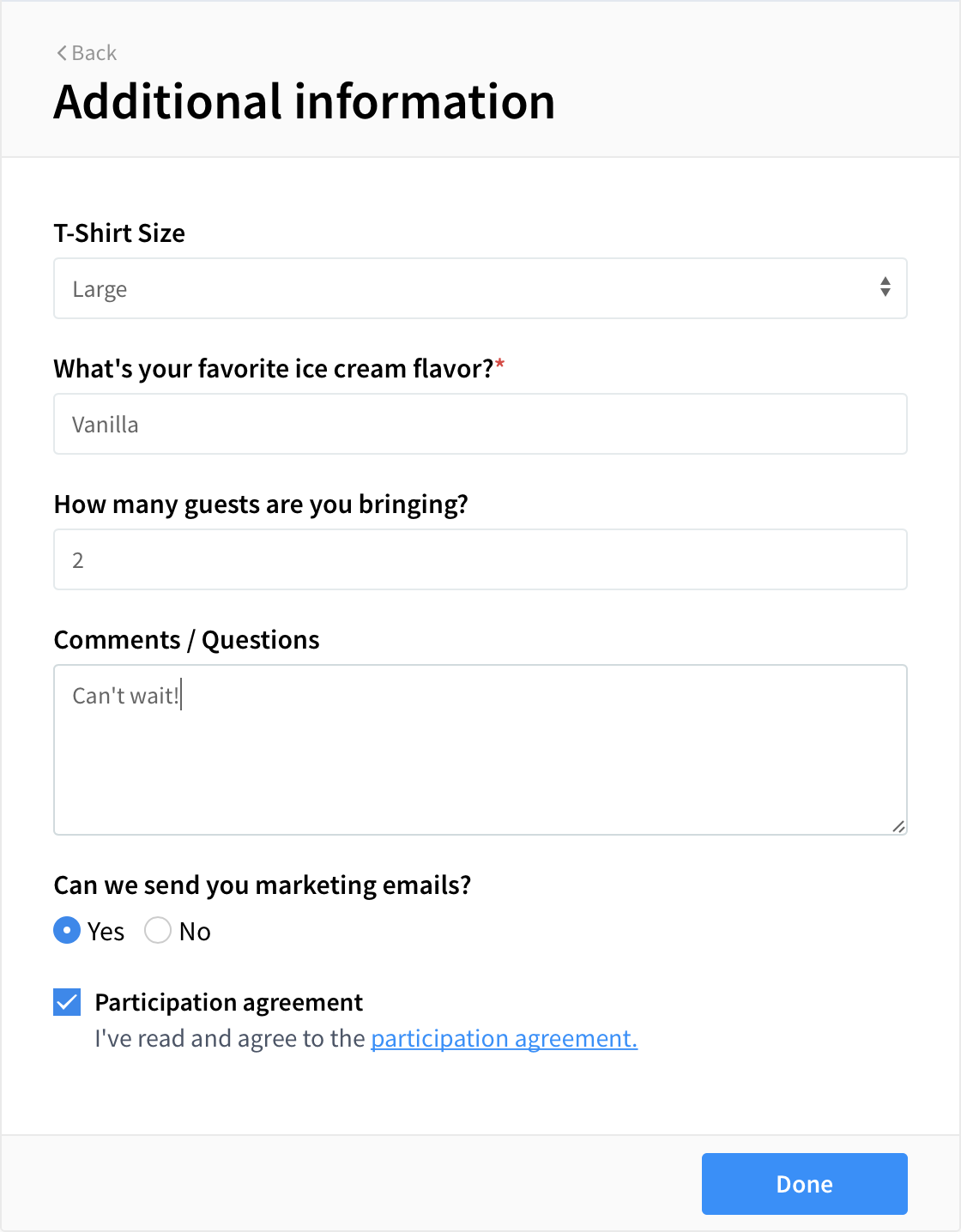 🆒 Title & Description
- Each custom field can contain a title and description. Descriptions support links and basic text formatting options.
⚠️ Required / optional fields
- Want to make your fields required? No problem, we can handle that.
🤓 Custom ordering
- Order your custom fields in any way you'd like.
✉️ Email receipts
- Custom field responses will appear in email receipts to supporters and notifications you receive.
👨‍💻 Transaction panel
- View custom field responses in the side panel in the Transactions tab of your Dashboard.
⚡️Zapier
- If you're using Zapier, the custom fields in a transaction will now be sent over as part of the payload.
1. ✏️ Text
- A simple text field for collecting short answers:

2. 📝 Text box
- A large text box for collecting long answers:

3. 👇 Dropdown
- A dropdown selection with the ability to add custom dropdown values to select from:

4. ✅ Checkbox
- A simple checkbox:

5. 📻 Radio
- Radio buttons for selecting a single option from a group:

6. 🔢 Number
- A text field that validates the supporter entered a valid integer:

Good news! Starting today, you can add custom fields to any campaign. To do so, just send us a message using the yellow chat bubble located in the bottom right hand corner of the page. For each custom field you'd like to add, please include the title, description (optional), required/not required, and field type.
🖥 Dashboard Support
- Ability to add and manage your own custom fields in the dashboard soon.
🔍 Custom field filtering
- Filter your transactions by custom field responses (ex: all supporters with T-Shirt size Large)
🖨 Custom field exports
- Include custom fields in CSV transaction exports.