With the addition of the Contacts tab to the
Dashboard
, you will be able to view and manage your supporter history in one place. New supporters automatically create contacts while de-duplication logic keeps things neat and tidy. An up-to-date list of contacts will be generated from your supporter history, so don't worry about handling that manually.
📑
Profiles and history
- See each supporter in more detail with a full summary broken down into relevant sections. The Timeline section displays a chronological history of activity such as transactions, ticket purchases, and more.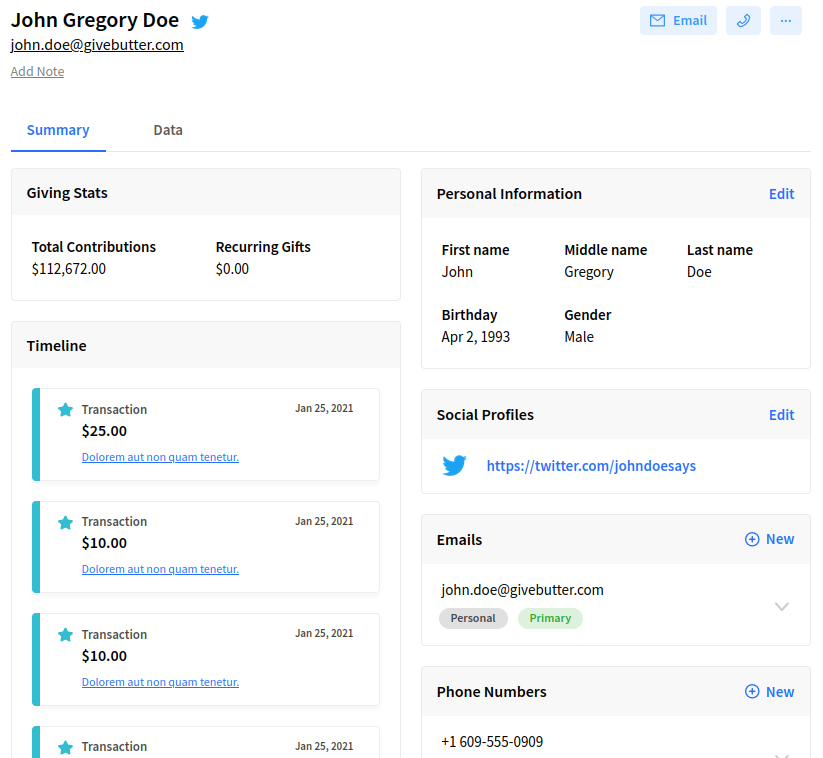 📞
Manage personal information
- Handle personal data, emails, phone numbers, addresses, and social links. Mark an email, phone number, or address as the primary to ensure the right one is used.
🎟
View transaction, ticket, and recurring payment history
- Data normally spread across three tabs are conveniently consolidated for each contact.
🔎
Export and search
- Rest assured that the utilities you've come to expect (export and search) will be provided in the Contacts tab.
👥
Merge contacts
- The merge feature combines the current contact into another contact of your choosing, removing the original as a duplicate without sacrificing any data. Use caution! This action is irreversible.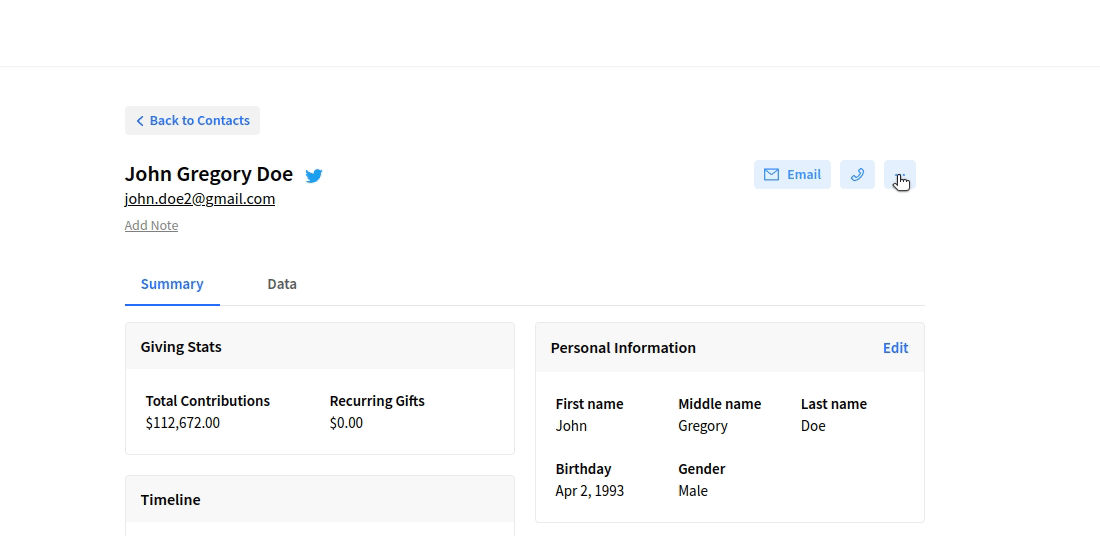 We are most proud to share that this feature is
FREE
! 🎉 That's
unlimited contacts
with all of these features at no cost to you. Head over to your
Dashboard
to give it a try. We hope you love it!