Account admins can toggle supporter feed notifications on and off for all campaigns or on a per campaign basis. This can be toggled from

Account

>

My

Notifications

.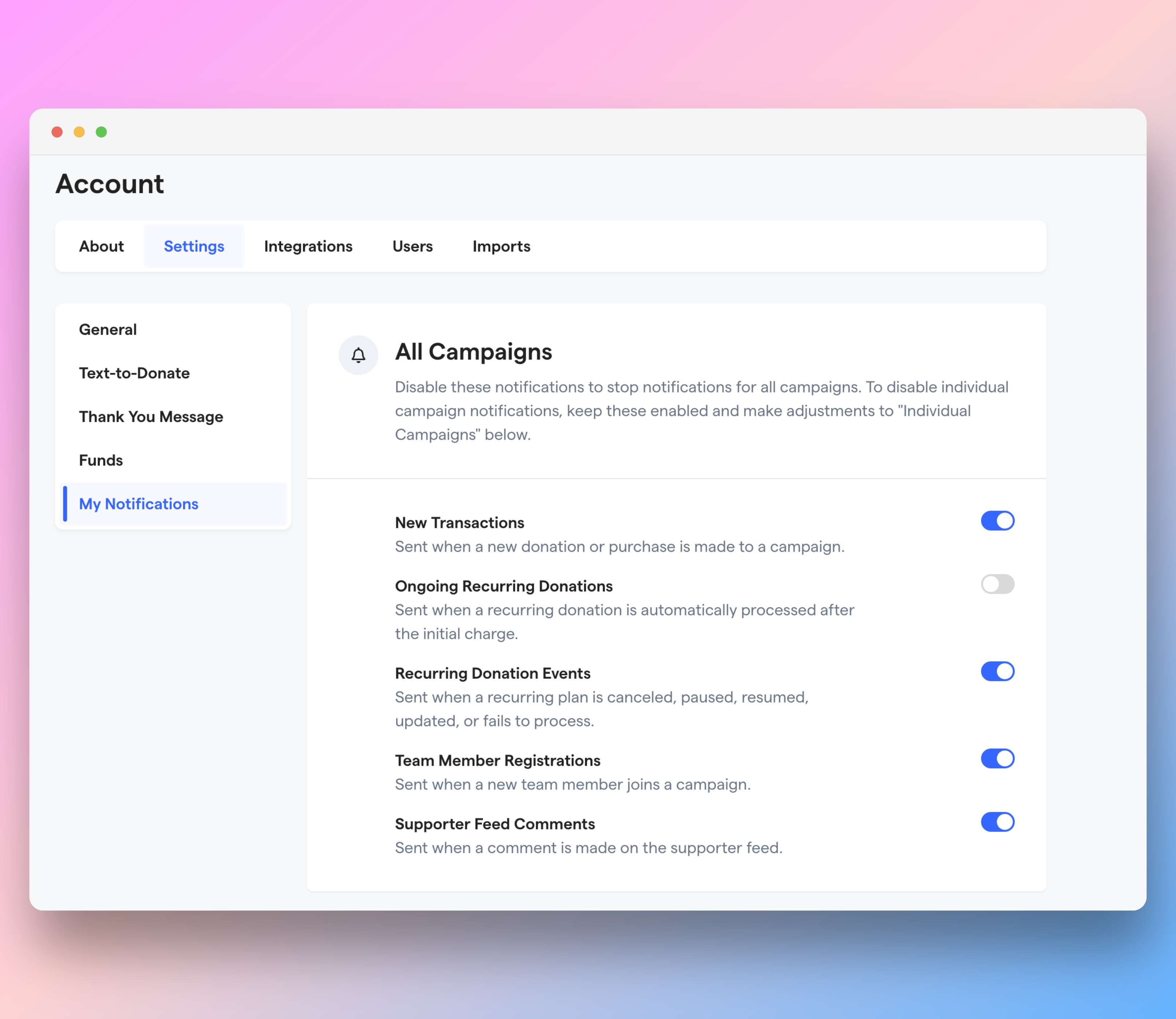 Increased size of

Download Ticket

icon on the transactions details view for admins.
Resolved several issues that prevented donations from successfully syncing to Bloomerang.
Fixed bullet list styling in WYSIWYG (what you see is what you get) editors to ensure text size is consistent with non-bulleted text.
Added a "Campaign Code" column to the Campaigns table on the "All Campaigns" page.
Campaign countdown timer will now show the number of months and weeks remaining (ex. 1 month 3 weeks remaining) so that it is more accurate when there is more than a month left in a campaign.
Sharing a campaign team member page via email will now link to that team member's page instead of the campaign page.
Click "Load more" team members from a team page w/ more than 12 members should no longer load all members for the entire campaign.
Launched the Givebutter Status page: https://status.givebutter.com/. This page will display the status for: Fundraising Pages, the API, the Dashboard, and the Marketing Site.
The donate modal on campaign pages will no longer close when clicking on the background and instead only on the X button.
The WYSIWYG (what you see is what you get) editor for auction item descriptions now has an emoji picker.
When using an auction filter, results will now sort by ending soonest first.
When searching on the auctions page, a message now appears if there are no results matching a search.