One of our most highly requested features is here! You can now duplicate a campaign right from your Dashboard.
How to duplicate a campaign
In your Dashboard, select the campaign you'd like to duplicate and visit the Settings tab. Scroll down the bottom and locate the section that is title "Other". There, you'll see the button to duplicate the campaign:

Click to confirm you'd like to duplicate your campaign: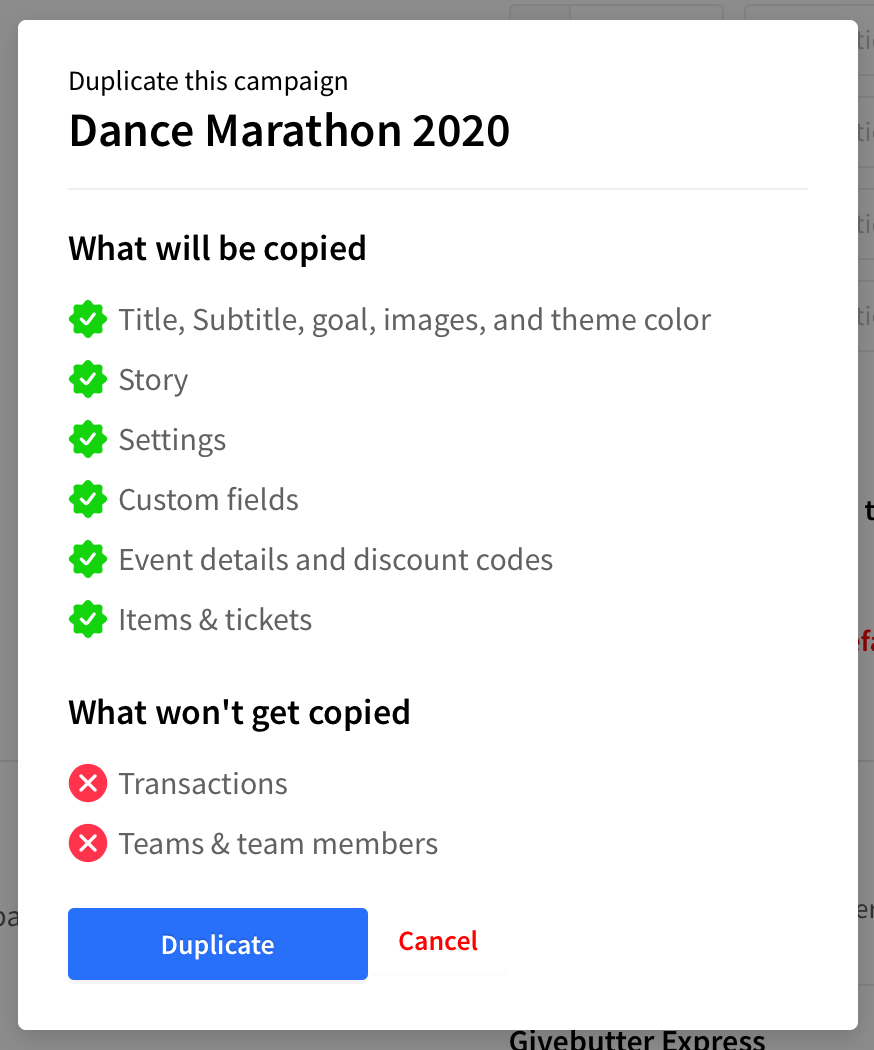 You'll be redirected to your new campaign once it's been duplicated.
More New Features and Improvements 🆕
🆕 Goal support on Collect campaigns
- Previously, goals were only supported on Fundraise campaigns. We've brought this feature to Collect campaigns.