Custom Branding is a Givebutter Pro feature that takes your organization's marketing to the next level. With Custom Branding, you'll own the donor experience from start to finish by removing the Givebutter logo and replacing them with your own.
🧾Branded receipts
- Replace our logo with yours for a white-label touch on email receipts that are automatically issued after every donation and/or ticket purchase.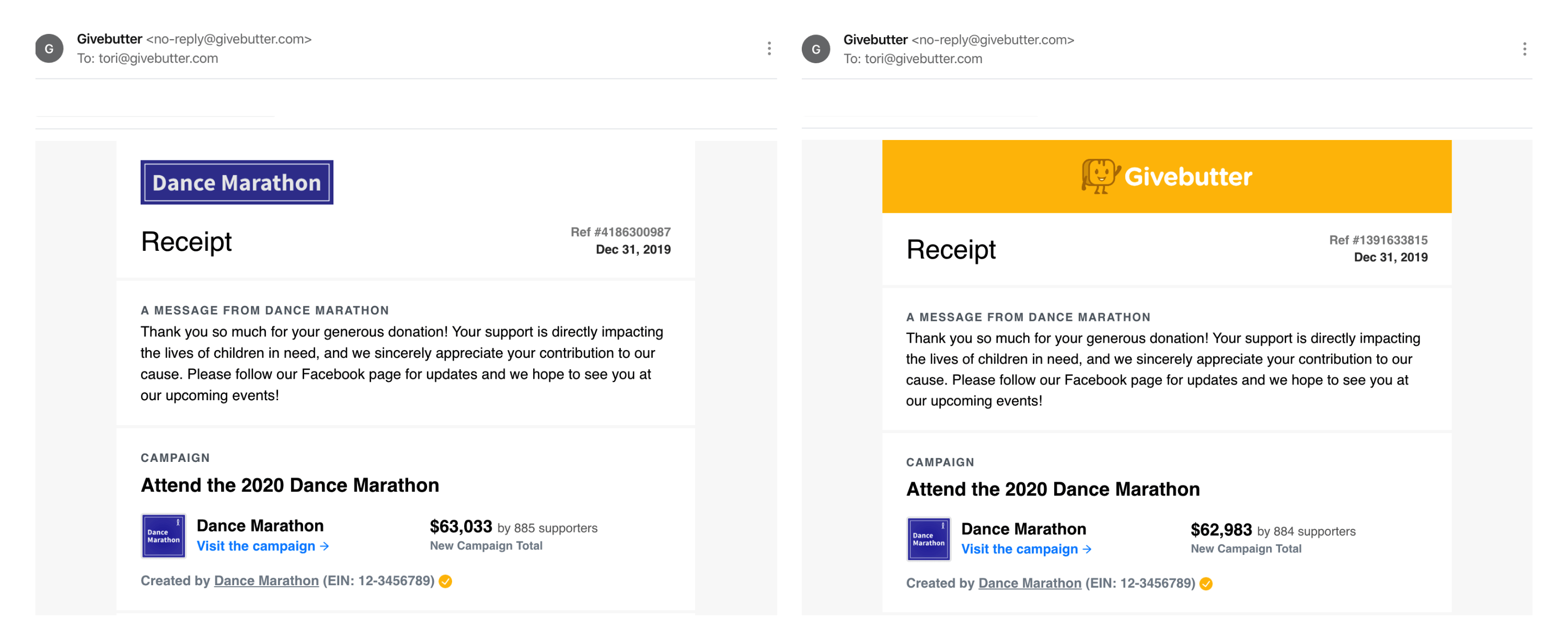 🎟 Branded tickets
- Give your supporters an A+ event experience with PDF Tickets that not only look good, but also contain all the info they need for the event and can be easily printed or scanned right from their mobile phones.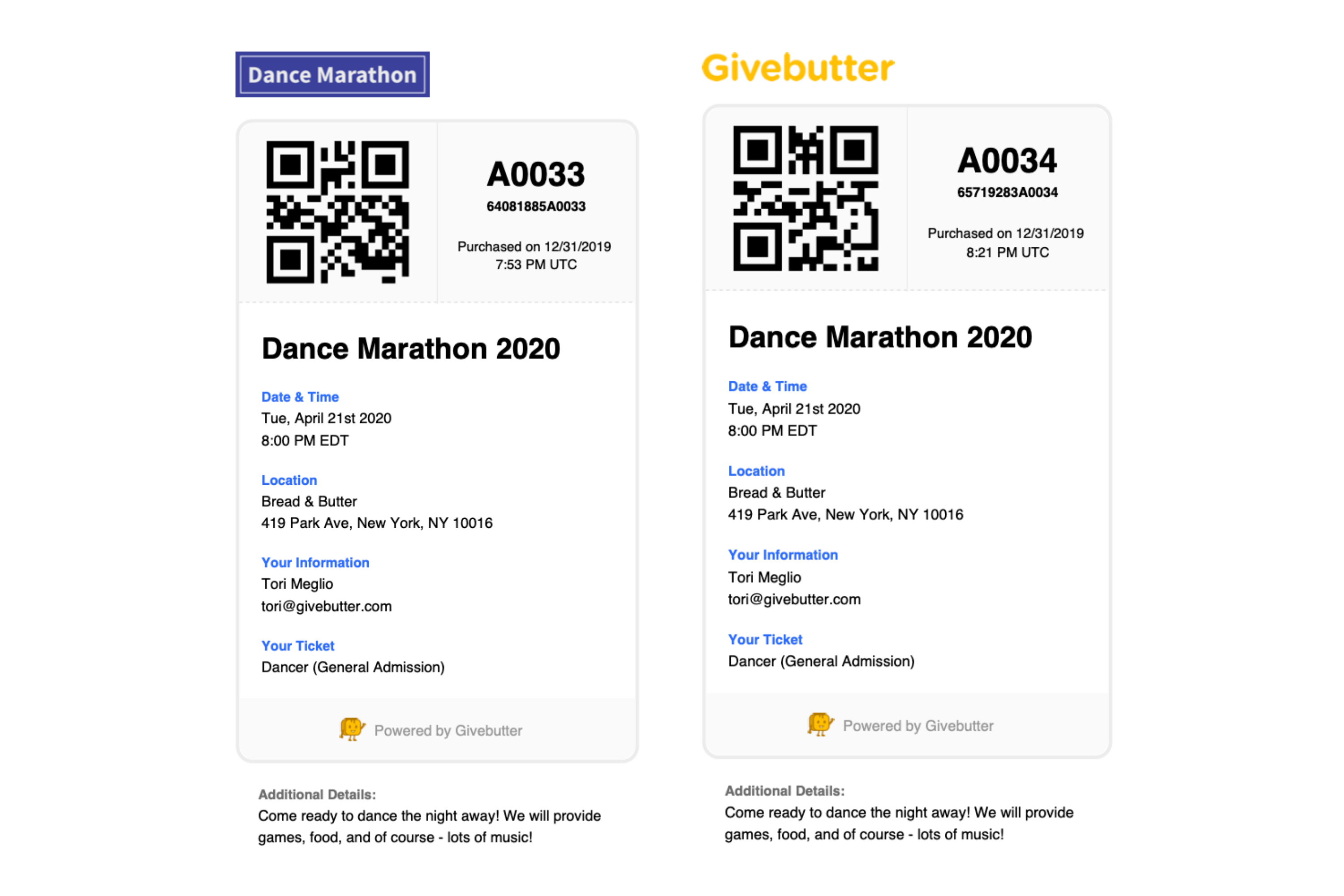 🏆Branded donor invites
- Using Automated Donor Invites you will automatically generated emails & reminders to donate + share your campaign. Add your logo for a personalized touch.

Custom Branding is available on Givebutter Pro starting today. From your
Dashboard
, visit your Account Settings. You'll see a blue "Upgrade" button in the Branding section. It's that easy!
More New Features and Improvements 🆕
🆕 Send yourself a test email
- Want to see what your new logo or custom thank you message looks like? Use the new button in your Dashboard to send yourself a test email.
📅 Next bill date for recurring payments
- We've added the ability to see the next billing date for your recurring payments.
🎨 The redesigned Team tab
- Notice something missing in your Dashboard? We've removed the Team Members tab and moved all of the team fundraising functionality into the redesigned Team tab of each campaign.
💰 Custom amounts
- You're now able to customize the donation amounts on your campaign pages in the Settings tab.
Read the guide.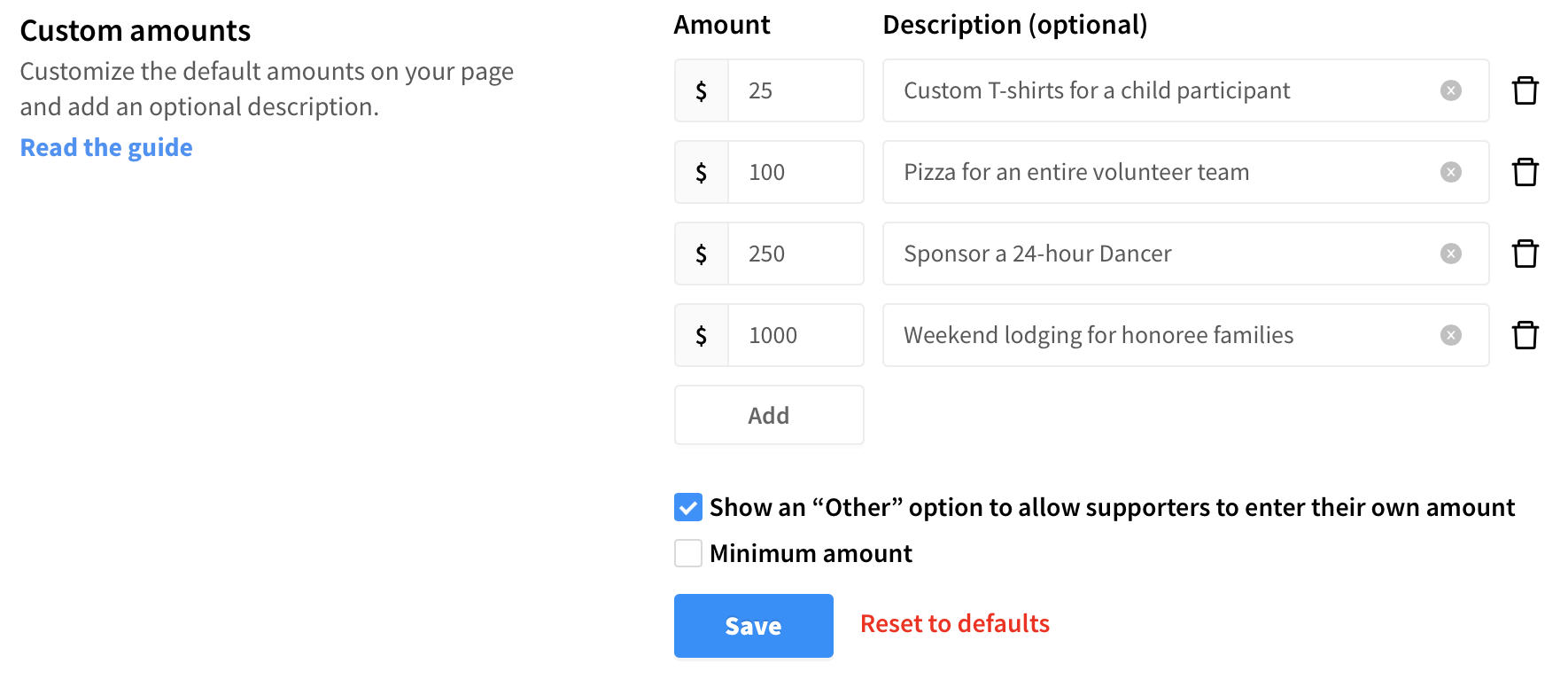 🚫 Delete a campaign
- Need to delete a campaign? You can now do so directly in the dashboard under the Settings tab.
To see full pricing and plan details, visit our
pricing page
.