Own the Givebutter experience from start to finish on your own domain, with your own branding.
Custom domains and subdomains 🔗
Instead of hosting your campaigns, events, and forms on Givebutter's website, you now can seamlessly integrate our entire platform with your own domain or subdomain, all without losing out on any functionality. See an example at
https://eatsleepgive.org
.
Custom branded fundraising pages 👨‍💻
Replace the Givebutter logo with your own across all your fundraisers on Givebutter (
see an example
).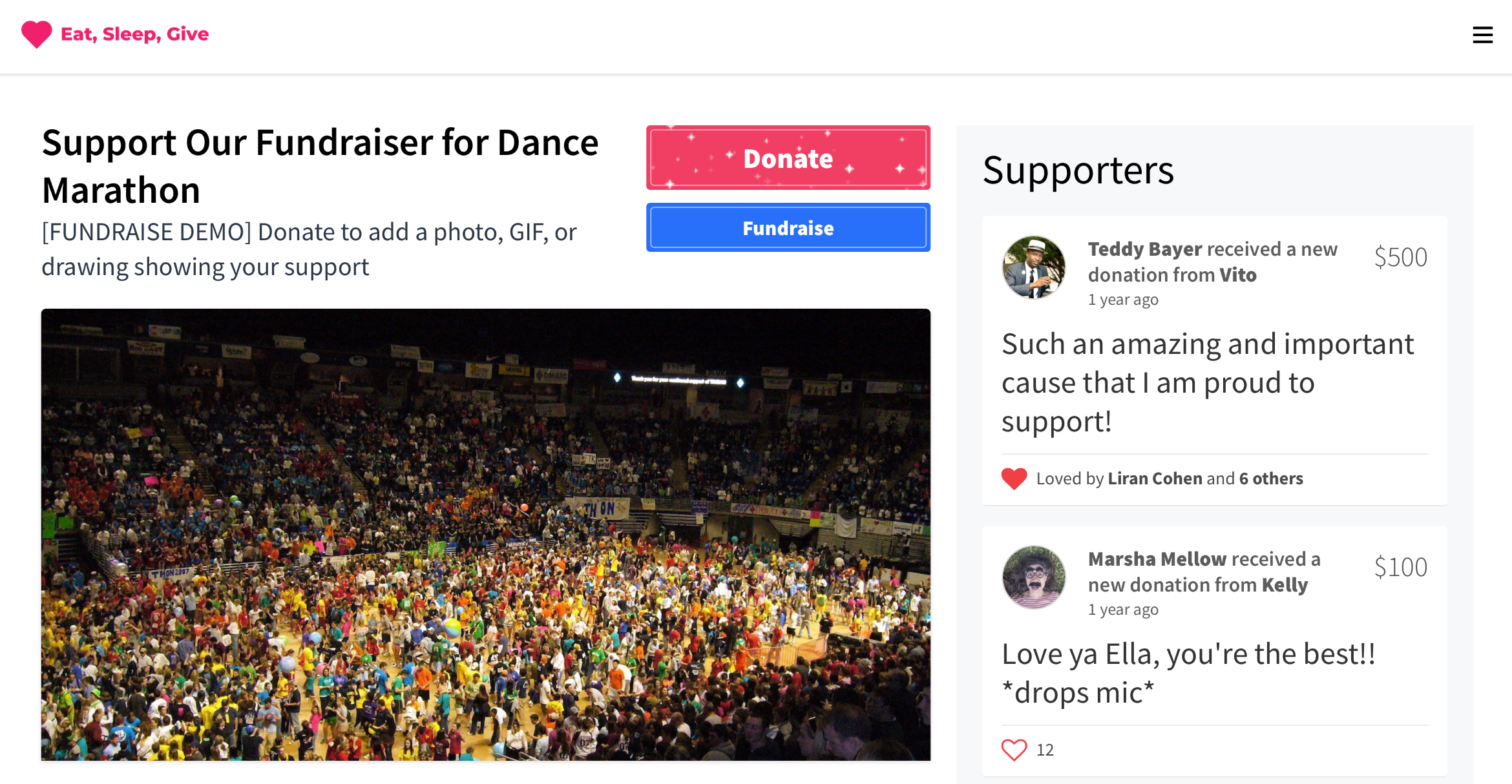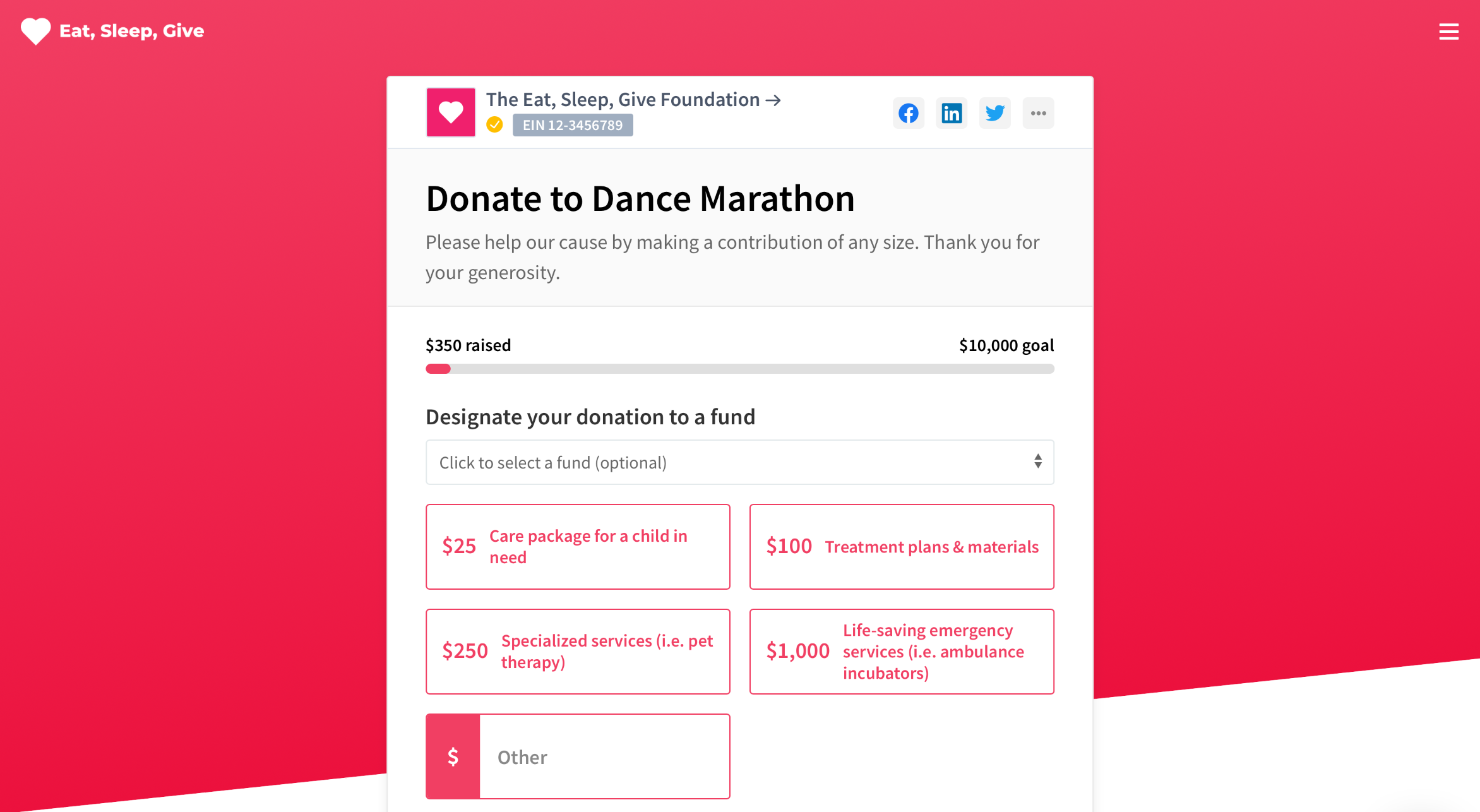 A custom footer replaces Givebutter's and includes your organization's logo, social links, and more:

Our new plan, Givebutter Premium includes all the above mentioned features plus improved support. You'll receive onboarding assistance, phone/video calling, extended office hours, fastest response times, quarterly success reviews, dedicated one-on-one support, and more from our world-class Customer Success team.
Contact us for pricing and to get started with Givebutter Premium.
The all-new Giving Hubs 💛
A beautiful home for all your fundraising activity on Givebutter. Showcase your organization, it's mission, social links, fundraising activity and more. Check out our
Dance Marathon demo account
. Giving Hubs are priced at $29/mo. Interested in getting early access? Send us a message!